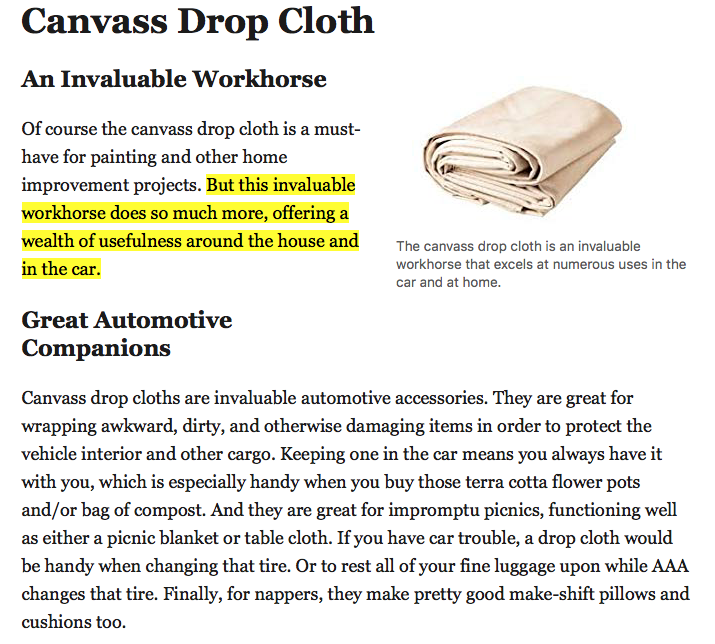 Reader View
Invaluable Web Browsing
Eliminate Visual Website Noise
Many websites are visually challenging, featuring bad design, distracting advertisements, and the worst: uninvited video or "GIF" animation. Too many sites just feature too many advertisements, which distracts from the core content. Of course many websites are financed by the advertisements they host, so some advertising is a necessary evil. Adopting the proverb "pigs get fed, and hogs get slaughtered", I immediately select "reader view" in my browser on sites dominated by too much visual noise (from advertising and otherwise), to clean up the page and feature only the key content.
Reader View is GREAT for Sharing Articles
I often send articles and links to articles to friends. Frequently, a GREAT way to send an article is to open the article in reader view and click the share button (all of this relates to Mac OS and Apple iOS; your experience may vary depending on your system, and depending on the specific website). Clicking the share button opens a draft email with a link to the article and the article itself, formatted in a clean, readable format. Usually the recipient need not even click on the enclosed link to access the article; the article and related images are often all copied into the email in a clean, readable format. And clicking links in emails is not always wise, so this method removes dissonance from the recipient's experience.
The World's Worst Website Ever
When seeking content primarily, and not entertainment, the domination of web style and advertising at the expense of readable content can be distracting and annoying. This classic website comes to mind: the world's worst website ever.
###