The Elements of Style
Invaluable Communication
Write Better, Confidently
Express yourself clearly: Strunk and White's The Elements of Style shows the way. With roots to the year 1919 (sic), this classic and concise guide to powerful yet economical writing explains how to edit, edit and edit again until the written product is clean, concise, and effective.
Chapter title samples:
Use the active voice
Put statements in positive form
Omit needless words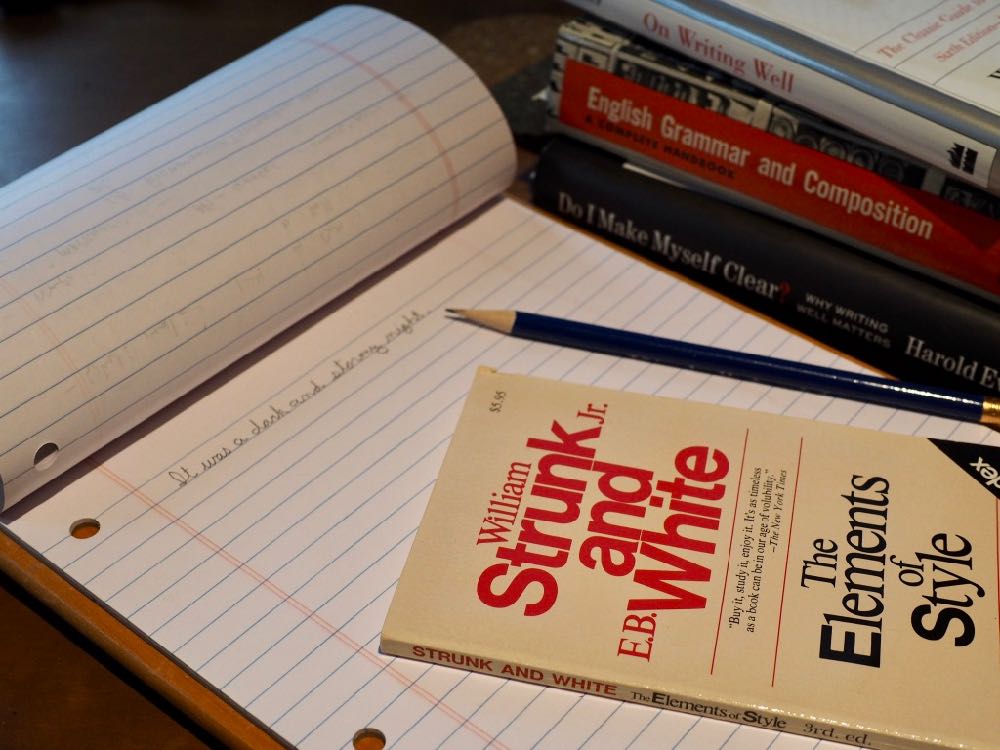 Omit Needless Words
A Selection from the chapter "Omit needless words":
Vigorous writing is concise. A sentence should contain no unnecessary words, a paragraph no unnecessary sentences, for the same reason that a drawing should have no unnecessary lines and a machine no unnecessary parts. This requires not that the writer make all his sentences short, or that he avoid all detail and treat his subjects only in outline, but that every word tell.
Small But Powerful
At just 92 pages, including the index, this powerful little book punches well above its weight. Beware, however, that upon reading this book you will find uneconomical writing in things you read throughout your day, from all sorts of sources. But you yourself can look forward to writing more confidently, economicaly and more effectively.
Invaluable Gift
The Elements of Style is a terrific and invaluable supplemental graduation gift. Also consider offering this book to teens entering or still enduring high school. Suggest they read it when they feel like it, maybe just a page or two a day, and to then watch what it does for their writing. Any conscientious student would appreciate the gesture, even (and maybe especially) the ones that already make good grades in language arts.
###