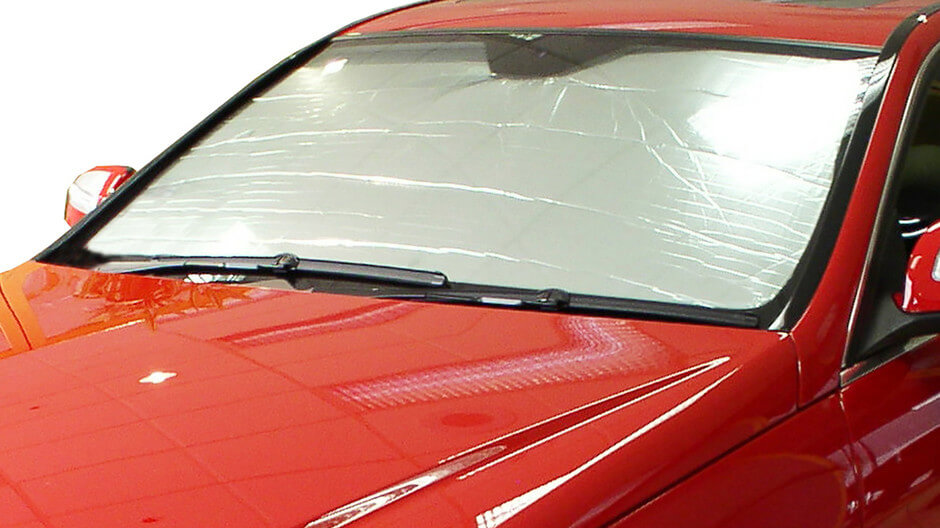 Windshield Sun Screen
Invaluable Automotive Accessory
I Use Mine Year-Round
Exposure to sunlight over time is incredibly damaging to automotive interiors. A windshield sun screen is absolutely invaluable when parking your car outdoors in the daytime. And on hot days they make your first miles upon returning to your car much less uncomfortable. I am always surprised how many cars I see parked without sun shields on summer days, especially on hot days here in sunny and hot central Texas. I use mine year round.
Not Created Equally
My preferred windshield sun screen is the ""Heatshield", which built its business from making sun protection for airplanes, jets and helicopters. What distinguishes the Heatshield brand is that these sun screens are cut exactly to your car's windshield size and shape. Find numerous one-size-fits all options on the market, but I think the Heatshield is hard to beat for ease of use and effectiveness. Also, they easily roll into a tube shape for storage, once you get the hang of it.
The downside of some Heatshield sun screens is the price of shipping. But, note well, the manufacturer will meet you in the middle on this issue, sort of. In most cases, as of this writing, if you buy two or more Heatshield sun screens at a time, shipping is free. You might be able to buy two with the available free shipping option for close to the same price that you would buy just one when paying the shipping fee yourself. (Related, they make great gifts; see comments below.) The high cost of shipping is not necessarily the fault of the manufacturer. The cost of shipping large sun screens for large windshields is driven by the size of the packaging. It may not weigh much, but such a light package of larger dimensions can be surprisingly expensive to ship. The product is excellent and worth the shipping premium, I believe. After all, the larger your windshield, the more you need a sunscreen. Consider buying multiple sun screens at once and you may reduce your unit shipping cost.
Invaluable Gifts
Windshield sun screens make great gifts, particularly for father's day and for teens with first cars.
###